6 Best Onetone Child WordPress Themes
Onetone WordPress Theme is one of the most popular themes on MageeWP. Its child WordPress themes are growing fast in popularity in the recent time. All of those child WordPress themes have a clear neat layout and premium features. Once purchasing this Onetone WordPress theme, you will get this series of free child themes, which include Classic, App, Fashion, Café, Resume and Restaurant. You can change the section to build your dream website according to your needs.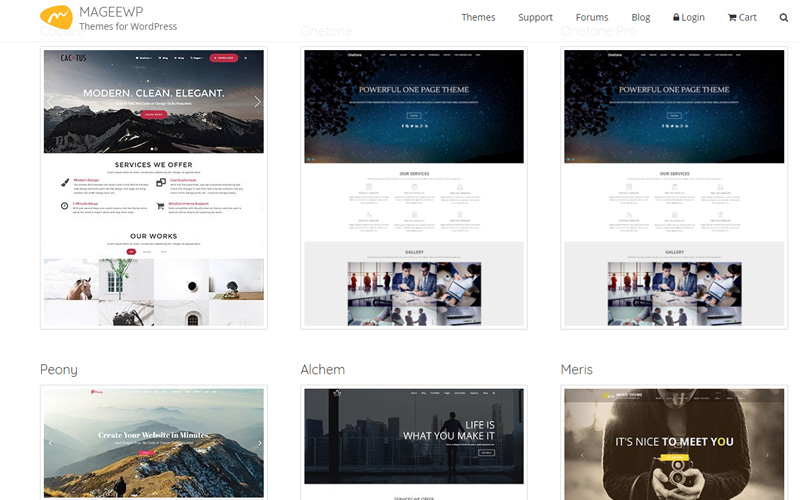 With Onetone, you can rest assured that people can access to your site through no matter what device. Its pixel will be perfect. The whole Onetone WordPress template is so flexible and clean that it is easy to build a premium website. No matter what you need, these genesis child themes are sure to have something that works for you. You will be surprised after using these amazing Onetone child WordPress themes. What is more, there are a ton of plugins in WordPress Theme helping to extend your website functions, and you can convert your responsive WordPress blog or any template into a selling website. Here is a fabulous collection of the finest and free child WordPress Themes in Onetone:
Onetone App WordPress Theme is full of modern sense and professional business. Its predominant color is black and it possesses great features and wonderful design. The given template is armed with a number of settings, so you can easily adapt it according to your requirements. This is the best App showcase WordPress Theme that can attract people to download your App. What a responsive child WordPress theme! Everyone loves it when looking at its creative layout and rich icon fonts. Also, its warm details and perfect service will make you satisfied.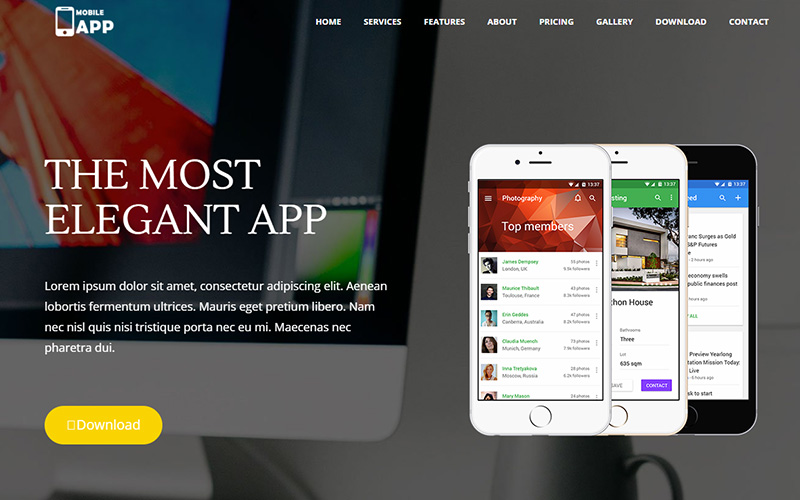 Features
Responsive Design
360+ Icon Fonts
Bootstrap 3.1
Creative Design
Cross-Browser Support
More Features
Professional Child WordPress Themes - Onetone Fashion
Fashion WordPress is one of the most popular blogging WordPress Theme due to its wonderful layout and premium style. Fashion is an eternal topic since ancient time. No matter whom you're,  a rich or a poor, young or elderly, man or woman, fashion always surrounds you. The best fashion is an ideal lifestyle that we are always pursuing in that advanced time.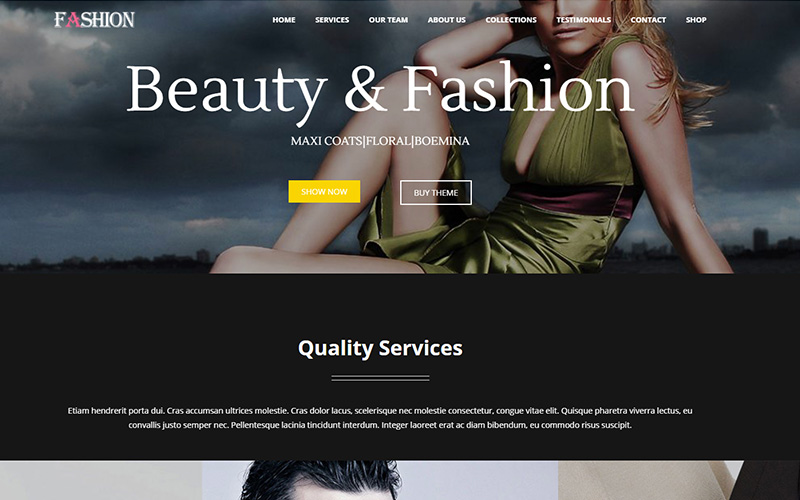 That's to say, a fashion WordPress theme will bring an efficientive influence, too. The Onetone child WP theme - fashion is the first topic I want to talk. It expresses its fashion and beautiful creatively. This is a clean single WordPress theme that shows the service, team, collection, testimonial, contact information and shop option to us clearly. They are chock-full of predesigned layouts, functional templates, and premium websites. You can rebuild features, reorder sections and change other functions to create your dream website.
As a restaurateur, if you have a tasty restaurant WordPress Theme that makes customers bon appetit, your restaurant will definitely increase online orders. Thus, your business will not be hard anymore. According to Toast's Restaurant Technology Report, 57 percent of customers order directly from a restaurant's website at least once a month. That shows to us that having a top-notch WordPress Theme is as important as having a good menu.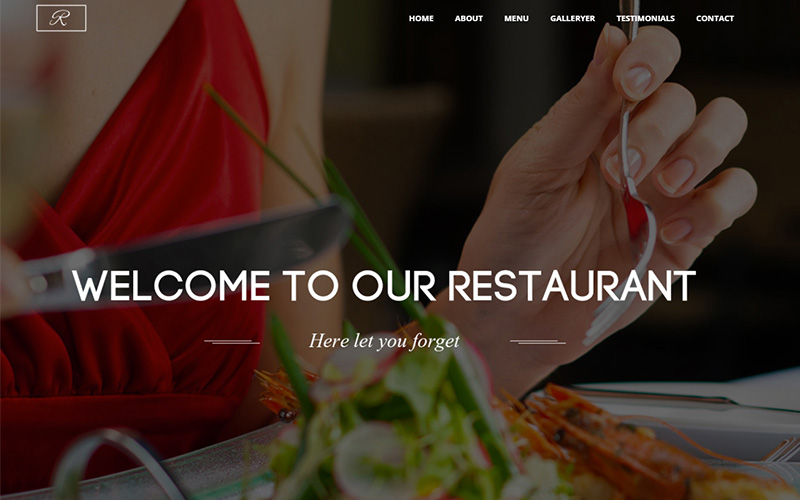 The most important thing is that you can create a child wordpress theme by yourself through changing the feature, section, and others to meet your restaurant design. Also, these restaurant menu templates have different layouts but won't lose your identity of the restaurant.
Exclusive WordPress Child Themes - Onetone Café
Every coffee shop should have this Onetone exclusive café WordPress Theme. It's not only a common theme, but the best platform to show and sell your rich-brewed coffee. The combination of black and white of layout will make you feel comfortable and relax than ever. The exclusive café WordPress theme's layout can be used to create a simple website for a local coffee place. As with most layouts, you can duplicate and re-purpose the sections and modules to expand your site into a multiple page website. You can build your own style café template through prebuilding the first four sections, filling out your contact information and showing the price of goods, and others in this exclusive Café theme. Every step is easy, and it just needs your imagination.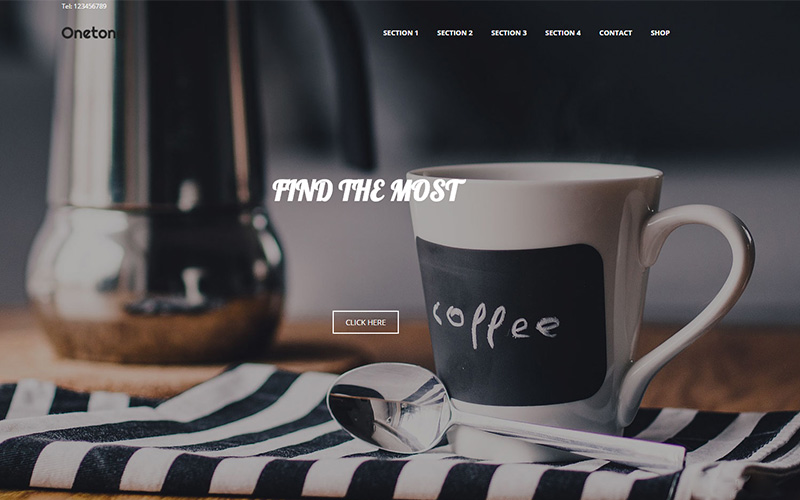 Features
 Prebuilt Sections
 Section Reordering
 Woocomerce Compatible
 Editable Copyright info
 More Options
Excellent Child WordPress Themes - Onetone Resume
Onetone WordPress Resume Theme contains the basic factors such as navigation, contact information, and shop. This is a one page WordPress theme that can incarnate your value. You can display your personal information, skills, education timeline, working experience, and contact number on this professional and excellent WordPress theme. This Resume WordPress Theme is such a flat designed theme due to its one-page design. The eye-catching layout leads people to see your outstanding resume. It keeps an attractive design on visual at the same time. This Onetone Resume WordPress theme is perfect for freelancers.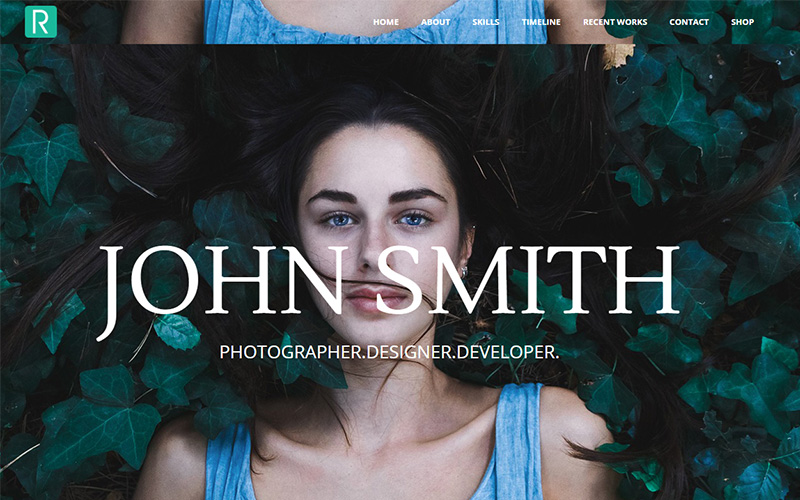 Resume supports every feature of Onetone because it's one of the child themes of Onetone, such as prebuilt sections, section reordering, editable copyright info and other more options. You can experience more than your imagination.
Powerful Child WordPress Themes - Onetone Classic
Onetone Classic is a one page business theme that is based on the bootstrap framework and shortcodes. It's easy to build instead of complex process. You can get the suitable and perfect WP themes quickly through several simple steps:
Update to Onetone WordPress Pro Version or purchase it directly (you will get a package of all genesis child themes);
Prebuild the section, skills, timeline, and more according to your requirements to set up your ideal website.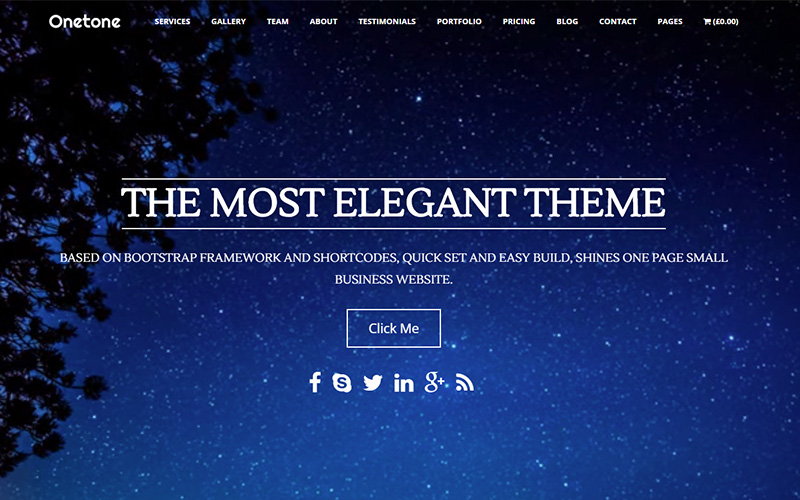 It has some normal functions that other best WordPress themes have, such as social share feature, gallery, blog, contact, shop, etc. The wonderful layout adds more elegance to this business WordPress theme. This powerful WordPress theme makes a complete optimization for every business field. Furthermore, it is totally free for you. All the things you need to do are purchasing the Onetone WordPress Pro Version with only $39.95, and then you will get 7 wonderful WordPress Themes.
Thank you for reading the above article about Onetone child theme. If you couldn't find suitable themes here, you can take a look at in our theme category. There you will find more amazing WP themes such as Shortcodes plugin, Cactus, Vinci, etc.We will give you a sincere reply as soon as possible.