Meris Updated-Background Options Added
Meris Pro's latest Update is available!  Version 1.08 has included background video feature to the theme.
In the previous versions, Meris WordPress Theme can only display sliders as background. In order to meet different needs, this update adds background video feature to the theme. Now, users can use their own MP4, OGV, and WebM video as background instead of sliders. In other words, people can either choose to display slider or background video.
How to add background videos to Meris theme
A little different from another theme Onetone that supports background video, Meris needs you to put at least two video URLs, one is MP4 video URL, the other can be either OGV video URL or WebM video URL.  So, you need to upload one video in two different formats to your host.  Why? Different browsers support different video formats, so, you need to add different videos.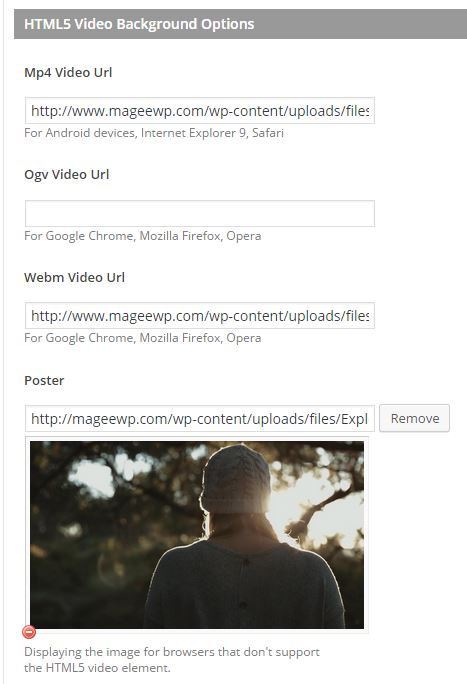 In addition, as some old  browsers do no support playing video,  to solve this problem, Meris allows you to upload an image as background as well.