Best WordPress Plugins For Quiz or Survey
Want to create a quiz feature for your WordPress site but are confused about selection of right plugin? We have listed here the best WordPress plugins for WordPress themes that help you create quizzes or surveys.
1. Best WordPress Plugins for Quiz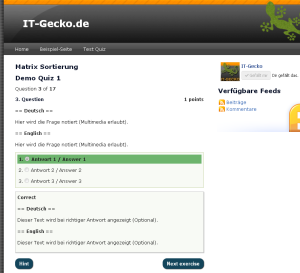 This powerful plugin is the best choice for quiz plugin for WordPress. Having ratings of 4.9 out of 5 stars, Wp-Pro-Quiz offers you plenty of options to choose from. With installation of this free plugin, you have many functions such as single choice, multiple choice, sorting choice, free choice, matrix sorting choice, cloze function, and lots more. You also have the option of setting up the time limit, different valency for every question, different points for each answer, and others.
Features
Single Choice
Multiple Choice
"Sorting" Choice
"Free" Choice
"Matrix Sorting" Choice
Cloze function
Assessment
Timelimit
Random Answer
Random Question
HTML in questions and answers is allowed
Multimedia in questions
Back-Button
Correct / incorrect response message for all questions
Different valency for every question
Different points for each answer
Result text with gradations
Preview-function
Statistics
Leaderboard
Quiz requirements
Hints
Custom fields
Import / Export function
E-mail notification
Category support
Quiz-summary
Many configuration options
Really nice standard design
Mighty
Fully compatible with cache plugins (e.g. WP-Super-Cache or W3 Total Cache)
Available in 22 Languages
2. SlickQuiz - Best WordPress plugins
SlickQuiz is a popular plugin for displaying and managing quizzes. It is a SlickQuiz jQuery plugin that easily manages dyamic quizzes. You can create unlimited questions, unlimited answers with this plugin. It saves user scores and it also offers you the option to share results via Twitter and Facebook sharing buttons. You can customize button text, as well as score and ranking text.

Features
Questions can have single or multiple correct responses.
Answers have correct and incorrect response messaging.
Show correct / incorrect response message after each question and / or at the end of the quiz.
End results include a score (8/10) and customizable ranking (ex. Super Genius).
Quiz changes can be saved to a draft.
Unlimited questions, unlimited answers.
Save user scores (must be enabled in the options).
Share results via Twitter and Facebook sharing buttons.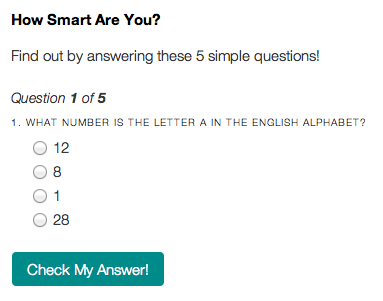 Randomly sort questions and answers.
Customize button text, as well as score and ranking text.
Customize error messages for removed or unpublished quizzes.
Load a set number of questions from a larger group.
Prevent submitting questions without answers.
Allows multiple quizzes on the same page.
Save user emails along with quiz scores.
3. Quiz Master Next - Best WordPress Plugins
This free plugin is designed to offer you the easiest and most flexible way of creating multiple quizzes, surveys and tests to your website. The plugin also saves the results, the user's answers and comments for later use. It comes with a host of best WordPress plugins and you're sure to love those. Users can also share the results on social networks.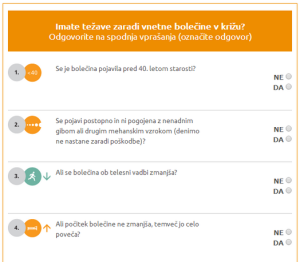 Features
Have Unlimited Quizzes, Tests, Surveys, Contact Forms, etc..
Customize everything from text blocks to submit buttons.
Multiple Landing Pages For Each Quiz
Emails After Completion Of Quiz
Very Flexible
Statistics, Graphs, Audit trail
Categories
Saves The Results For Later Use
Math Formulas
Schedule Time That Quiz Is Active

Many Different types of questions

Multiple choice (radio buttons)
True and false
Open answer question
Drop down
Multiple response (checkboxes)
Fill in the blank
 Captcha
Accept

Other Useful Features

Allow the user to share the results on social networks

Show all questions on one page or have only one question per page
Require user to be logged in
Require certain or all questions to be answered
Limit amount of total entries to quiz or survey
Allows for you to create certificates for the user
Set amount of tries a user has to take the quiz
Enable comment boxes for each question and/or comment section at the end of the quiz
Enable hints for questions
Show user why the answer is the correct answer
Questions can be in predetermined order or random
Leaderboards for every quiz which can be used as shortcode or in included widget
Keep track how long a user takes on the quiz
Able to set up time limits on the quiz
And Much More…
4. Best WordPress Plugins - Easy Quiz
A quick and easy quiz plugin to present a set of questions to your reader and let them check the answers. he answers and the statistics are not stored in your database and the purpose of the quiz is purely your reader's entertainment.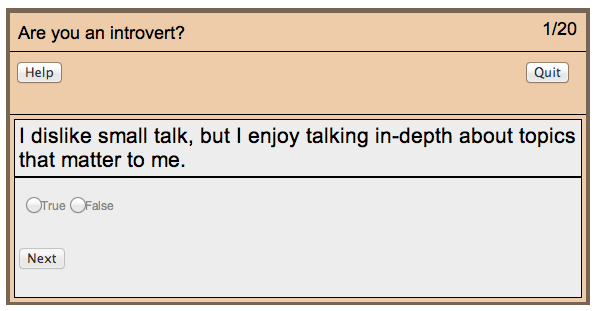 Features
No setup required.
Just cut and paste your questions on to your post.
Results without server submit — all the work is done on your readers' machine.
View results at any point, and continue the quiz.
Detailed help on the admin page.
Now available in your own language using machine translation curtsey of Google and Microsoft.
5. Best WordPress plugins - Survey And Quiz Tool
One of the best  highly customizable Quiz, Survey and Poll plugin to which allows for unlimited questions and sections. Here are the listed features: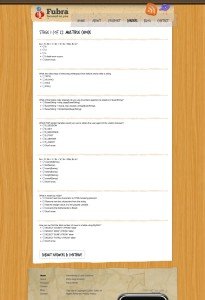 Features
You have Unlimited quizzes, surveys and polls.
Unlimited number of sections for quizzes, surveys and polls.
Auto marking for quizzes with all multiple choice questions.
Ability to limit quizzes and surveys to one submission per IP address, WordPress user or computer (using cookies).
You can export the quiz results.
Ability to have notification emails only be sent if the user got a certain score.
Send customized notification emails.
Send notification emails to a single email address, multiple email addresses or a group of WordPress users.
You can restrict the surveys and quizzes to be taken by registered WordPress members only.
Ability to have quizzes and surveys with or without contact forms.
Custom contact forms.
You can get PDF certifications using DocRaptor
Conclusion
What are your favorite WordPress plugins for creating quizzes?Do you use any other plugin? Share your thoughts with us in the comment section below.