How to choose small business WordPress themes for startups?
This blog is specially written for startups to choose their best small business WordPress themes. and this blog even offers some free WordPress themes for startups.
As we all know, the development of economic and technology made the bond between business and internet technology so strong. That makes it getting easier to set up a business for new startups. These days, it is absolutely essential to create a website online for all business.
Starting a business is a difficult thing, it requires hard work, dedication, passion, and an unshakable belief in yourself. One of the biggest difficulties is the lack of money, then startups have to cut down expenses to support a growing business. That's the reason why so many entrepreneurs choose the most popular CMS(Content Management System) of WordPress.
As you know, WordPress is well known for its flexibility and easy-operating. And WordPress themes provide a unique and modern way to showcase a company's business, service and products, etc. Particularly WordPress themes have various sections to display the business related info, including homepage items like banner, testimonials, team and links to a blog section for the company news.
Once you search the best small business WordPress themes for new startups, you will find there are thousands of themes to choose from. Exactly what is the best theme to make a good first impression to your users and help your SEO? So hard to choose, right? Well, you just need to be careful because what you see it not what you get, what's worse is the beautiful demos that don't make matters easier. Here are some things you should consider before making your choice.
Did the small business WordPress Themes look like what you want?
For new startups, you're supposed to know what type of website you want, it depends on the business info or service you'll be sharing with your clients in the early phases.
First of all, you should know the major features for your business website, unless you plan to make a lot of design customizations. So write down the main features and search for themes that meet your needs as much as possible. And there is no need to spend much time tweaking the code and design to make any adjustment later. The suggestion is to find a theme that looks pretty much like what you want before you use it.
You can sort by specific features you are looking for in the WordPress admin panel. Just go to Appearance=>Themes=>add new(on top)=>feature filter.
Another one important point, you should choose a theme that relates to your industry. This might not be a bad option for someone with a low budget who is just starting out.
Are the small business WordPress themes responsive?
With the vigorous growth of smartphones and tablets, the responsive design has emerged as a hot topic in the digital world gradually. On average, about 30% of website visits come from mobile and tablet devices, a newly report says. Built-in 'responsive' styling is inevitable trend with most premium small business WordPress themes now, especially for new startups. So there is no reason to doubt of the responsive theme usefulness for new startups.
A viewport is an essential visible portion of web browser, and responsive small business WordPress themes utilize CSS and JavaScript to adapt the website layout to the user's viewport.
Responsive design helps to create a consistent user experience for browsers in all shapes and sizes, which could attract more users and drive more traffic in search engine. Plus, Google favors mobile-friendly websites, and makes them high-ranking in the search results. So make sure the WordPress theme you choose is really responsive.
Is it SEO friendly?
For new startups, online website is much more than simply posting a website now, a trustworthy website is very crucial. And an SEO friendly website may appear at the top of the search. This feature creates a feeling of trust to the visitors.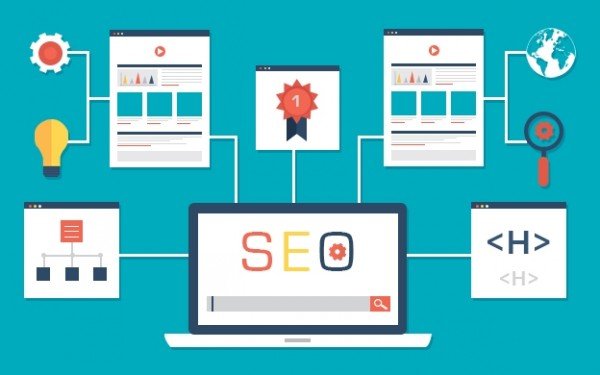 Creating quality content takes a lot of hard work and if you don't have SEO optimized WordPress theme to back your content, your hard work will not get the kind of exposure it deserves. So, selecting an SEO friendly WordPress theme for your site is one of the most important factors which you must consider while planning your site.
No matter how long the company will live, the website is always the company online business card, also a name card. Seo friendliness creates with the goal of attracting search engine traffic, which helps to showcase your company contents effectively to your clients and affect your site's performance in search engines.
Is the Small Business WordPress Theme Browser Compatibility?
As a startup, you need an appropriate well-thought website that is well-designed to inform, engage, convert your visitor as well as mark your existence. Browser compatibility makes a great impact on your online website, it is quite important to grow your business.
What is browser compatibility? Browser compatibility is the capability or flexibility of a website, web application, script or HTML design to function on different web browsers available in the market. The benefit of creating a website with browser compatibility is to improve a website's reach and cuts down loss in performance.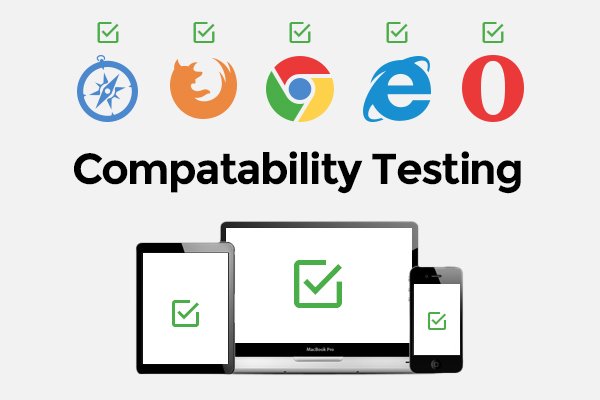 Once you choose a WordPress theme, it may look perfect and unencumbered on the browser you're using, while there may be trouble in other browsers. Most of website owners, especially for new startups, the main goal is to attract as many tourists as possible. And to make your services accessible to everybody. So make sure the theme you choose works well with all popular browsers.
Does a Small Business Theme Provide Ease of Customization?
No one wants to spend much more dollars to make any change to a WordPress theme, a good theme is supposed to be quite easy-operated. For new startups, you should consider whether the theme is easy to customize for you. A really good WordPress theme should be fully customizable within the WordPress dashboard. Also, it can help users avoid the hassle of changing style sheets directly without knowing any CSS. That means new startups don't have to costly hire a web developer.
Does It Insist on Simplicity?
A modern and mobile friendly website forms the prerequisite and foundation for online business. But a great economic and easy-to-control website is also needed for new startups. As the saying goes "Simplicity is the ultimate sophistication."  A good theme should be a way that has a design-friendly layout to make your website fresh, modern but without compromising on usability and simplicity. A utility theme also can help to save time and energy for new bootstrapped startups.
Does It Have Clean Code and Shortcodes?
The whole point of using themes is to eliminate web designers' dependence on programmers and developers. A good theme has solid code and provides plenty of shortcuts – it's not a matter of shying away from the repetitive nature of manual programming, although admittedly not everyone is a big fan. The goal is to optimize our working process, so we can launch wonderful websites faster.
There is also the issue of transitioning from handwritten code to themes that can keep up with the latest developments and core WordPress features.
In short, clean code is a must-have for any respectable theme. Improperly written or deprecated code will damage your website with broken-up layouts, data-corrupting shenanigans or worse. A fine theme will make these worries disappear. Also, it will save you from having to test your website for cross-platform responsiveness and compatibility with the latest browsers. Aside from clean code, good themes unlock a series of shortcodes that can be used. And even if you have no programming skills.
Recommendation of Choosing the Small Business WordPress Themes
Before you choose a WordPress business theme, you'd better make a discovery of your business. Here are some things you may think about:
1.What is your business goal and does the theme match up with them?
2.How will your band be displayed in the theme?
Know more about your business, competition, visitors and the context around your website will inform every decision you make about your website:
1.What content will delight my audience and support my business goals?
2.How will visitors flow through the site?
Spend some time "discovering" your business will help you to choose the WordPress theme that fits your business instead of fitting your requirement of the "most popular" theme. It won't make your search faster but it will lead to more success in the long run.