Everything You Need To Know About WordPress Themes For Blogs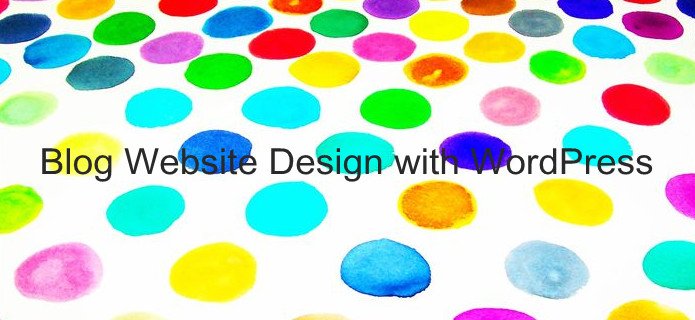 One of the major reasons WordPress is recommended as the right platform for blogs and websites is because significant changes can be made to the site's appearance by anyone without coding experience. On WordPress, all the aesthetic features of pages, such as backgrounds, colors, and fonts, the arrangement of those pages, and their layout can all be changed. For beginners, these two things made possible by WordPress plugins and WordPress themes for blog.
Themes For WordPress Are Almost Like Outfits
If WordPress is the "body" or core of the blogs and websites hosted on the platform, then the themes are the clothes. As useful as WordPress might be, without the themes it will look rather bare. Thus, themes for WordPress are like outfit that make WordPress appear better. WordPress users use themes to express their individual style, and some remarkable conveniences and functionality are provided to them by these themes as well. As WordPress users gain more experience, they can also learn how these themes work from a coding perspective. These themes can also be modified to make them a one-of-a-kind original only to be found an individual blog or website.
Free & Premium WordPress Themes For Blog
It is possible to get great looking themes for WordPress totally for free. A majority of free themes available today are complete, professionally designed and ready to go. As convenient and ideal as free themes are, there is also a major drawback of using them. Some knowledge of WordPress is required to customize and modify them, and support is rarely provided with these free themes.
Premium Themes Are Worth The Price
Premium themes for WordPress are usually not free and have to be paid for. However, the value of these themes is much greater than their cost. In comparison to premium themes, numerous advantages are offered by premium themes, such as additional tools and widgets, considerably easier customization, considerably strong support and user forums, and regular updates to stay updated with recent versions of WordPress.
WordPress themes for blog become necessary for all those who decide to use WordPress for their blog or website. There are four major things that have to be considered before actually choosing a theme, namely the customizability, form and functionality. When looking for the right theme to ensure it meets the needs of the blog or website, considering all of these matters.
Customizability: In a good theme, usually there is a proper page that explains how things such as the color, font and layout can be conveniently changed. The shortcode page should contain more detail.
Form: There are literally tens of thousands themes available for WordPress. To get an idea of what a theme looks like and whether it will suit the desired blog or website, the demo page of the theme should be checked. If a theme has no demo site, it is better to skip over to another theme.
Functionality: The kind of kind of featured required for the WordPress site is an important thing that has to be decided. One of the most important features of a WordPress theme is responsiveness. Image sliders, newsletters and social media connects are among the functional advantages of these themes that can be added using plugins. These ideal functionality tools of a theme can also be checked by taking a look in the theme's demo page.
In the real world, dressing for success can enable a person to make right first impression and WordPress themes for blogs are an element that tends to dress WordPress blogs for success.