4 Best Free and Premium Slider Plugins Recommended
Slider plugin is an important way to display your featured products or services on your homepage. Visitors are apt to hit eye-catching slides.
However, many site owners know little about slide, and the sliders on their site is too simple, only displaying images without decoration or transition effects. In fact, we can do more to our sliders.
These sites fail to make full use of the new features and functionalities of the sliders. Now, many free and premium slider plugins offer more and more features to sliders including layers and animations and parallax, transition effects, full width slides in homepage, and so on. To make more engaging and eye-catching sliders is much easier now.
The paragraphs below will share some great slider plugins with you, which will present you wonderful sliders.
LayerSlider (Premium and Best Slider Plugin)
The LayerSlider should be the best slider plugin so far; it includes almost everything you expect in a slider plugin.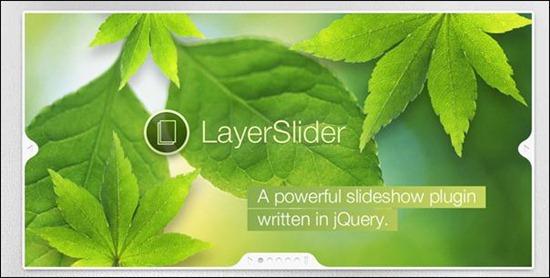 This responsive plugin provides quite a long list of features, including 200+ transitions , 13 skins, and three navigation types.
One of the most awesome features of this plugin is that it supports adding unlimited layers to the slide, the layer can be image, video, audio, text or custom HTML content. In addition, 200+ transition effects should meet different needs.
---
This plugin costs $17 for a single license. Also, you can purchase Expend license which cost $85.
Tips: LayerSlider plugin is included in our Magee WordPress theme.
Meta Slider (Free and Premium Slider Plugin)
Meta Slider is the most popular slider plugin among the same kind in WordPress Plugin Repository. It has been downloaded more than 1 million times to date.

This plugin comes with four different slideshow types- Nivo Slider (responsive, 16 transition effects, 4 themes), Flex Slider 2 (responsive, fade and slide transition effects, carousel mode), Responsive Slides (responsive, fade effect only), Coin Slider (four transition effects),
With friendly user interface, it is quite simple to create a new slider with this plugin. Just add slides to the slider and then select the slideshow type, choose transition effect and save the slider. A shortcode will be generated once you save the slider, and then you can insert the slider to your content by inserting the shortcode only.
---
This plugin has pro version, which includes more awesome features, you can pay $19 for a single site, $39 for 5 sites and $89 for unlimited site license.
Wow Slider (Free Slider Plugin)
WOW Slider is a free responsive slide plugin and does not have a premium version. This popular plugin has got more than 330,000 downloads to date, which shows how popular it is.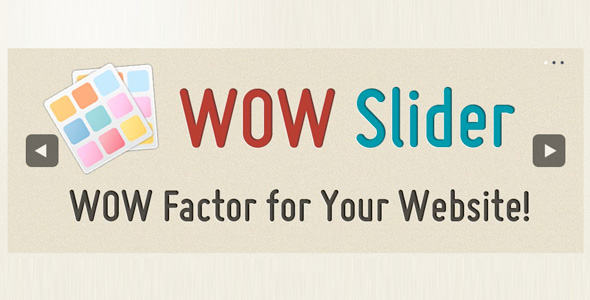 Unlike most slider plugin, to create slider with this plugin, you need to download another program- WOWSlider Wizard. Using the wizard is just very easy. Once you've put together your slideshow, you can then upload it to the plugin. And then, just copy and paste the shortcode to your content to insert the slider.
Easing Slider "Lite" (Premium Slider Plugin)
This plugin is also very popular, on WordPress Plugin Repository, it has been downloaded more than 500,000 times.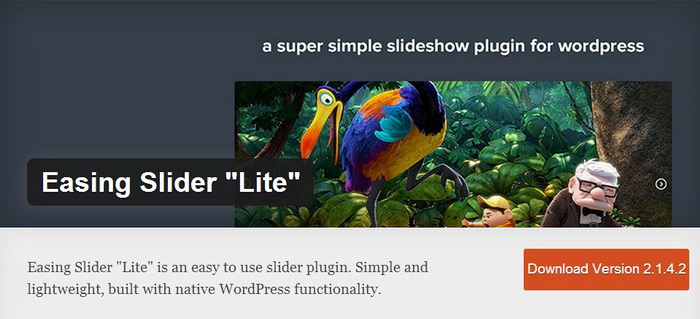 The outstanding features of this plugin are that it allows setting the dimensions and duration of your slider and includes the option to make your slides responsive. In addition, slide and fade effects are included. To insert slider to your homepage, you also only need to copy and paste the shortcode of the slider.
Before you start creating your slider, you need to download a lightweight plugin at just 16KB. You can only create one slide with the free verison, and if you need to create more, you need to upgrade the premium version which will cost you €19.99 for one site.
Aside from these three slider plugins, many other similar plugins are available as well, but as for my recommendation, the LayerSlider should be your priority option. You can then consider some free plugin if you do not want to pay for that.