Onetone WordPress Theme 1.9.2 Updated
Our Onetone theme has gone through a serial of optimization, like slider, section and some other general settings, below you can get a short look of it. We believe that an optimized theme always brings out an optimized site, whereas an optimized site not only improves the user experience of your visitors but also improves your rank and visibility on search engines.
Slider Optimization
Sliders are the perfect way to catch your viewers attention by displaying your important content.
Slideshow control button optimization
?Offer good controls to let visitors navigate through the slider contents – give visitors left/right buttons to go back and forth

Mobile responsive optimization (Your slider will have exactly that size, what you have given to it, without getting smaller or bigger at any screen size)
Default slide transition optimization (Your slider can switch its slides automatically)
Newly Added Options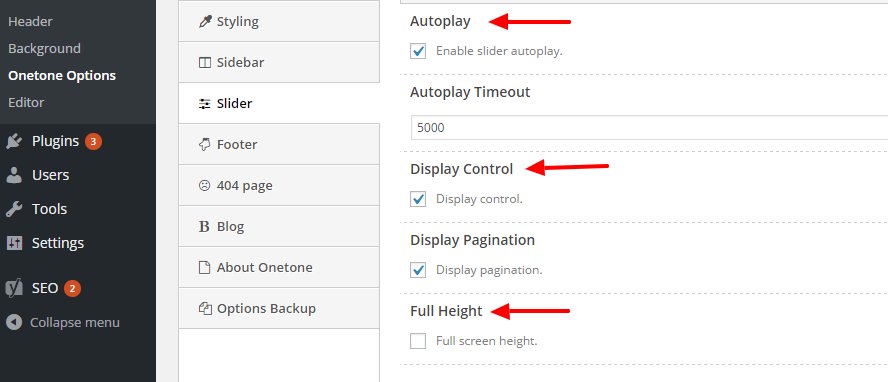 Autoplay- check this box to autoplay slides (With an autoplay button you can start or stop your slider's automatic sliding)
Display Control-check this box to display control button (This option will make your control arrows appear on the screen)
Full Height-check this box to display in full screen height (A button to make your slider full screen. It's good for watching big images without screen limitations, or to make a presentation)
Section Optimization
Newly added icon color option for service section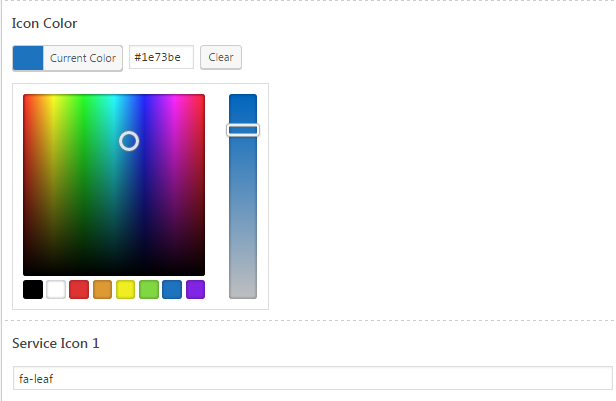 Like below

Before optimization, Section7, worked mostly as section title for Section 8 — Testimonial, no default content setting.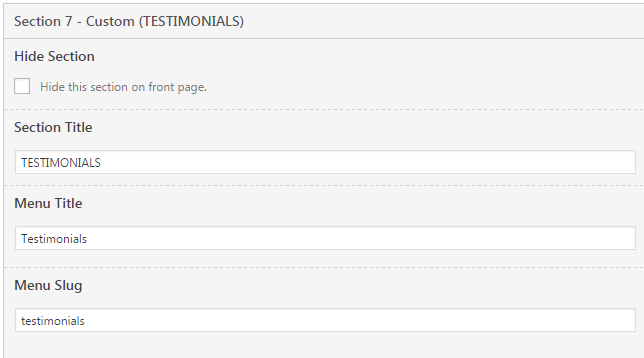 Like below




Once optimized, Section 7 can work in two different way. One like before, as section title for Section 8 — Testimonial, which means no followed setting.
Or, you can make it one independent section, named Counter, by default setting in followed 'Section Content Model' options.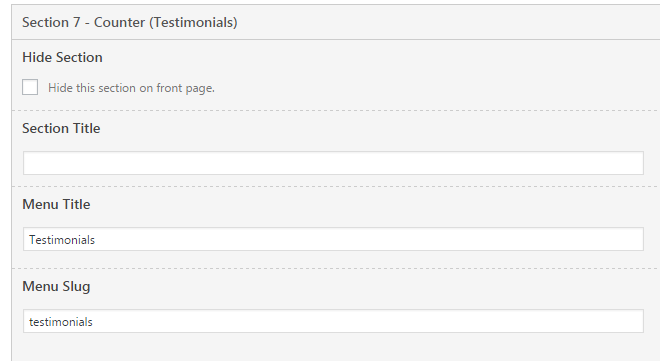 Like below

General Optimization
Newly Added Overlay Header Text Color Setting

Optimized Pagination type
Footer font color bug fixed
Center both copyright and sns area on mobile
Log-in Admin bar position bug fixed
Undo circle effect of gallery section, add hover effect to default lightbox (no link setting)
Optimized main menu style, default font size, capitalization, bold…
Optimized default setting, like main menu background color, font color, background color and image for sections, service icon, gallery images.