Welcome to WordCamp Cape Town
WordCamp Cape Town will be on the 8th & 9th of September at the beautiful (and really fun) River Club that you all came to experience and love as of last year.
Last year saw the introduction of a second, dedicated day for workshops that was a marvellous success! This year they will be doing it again. Prepare yourself for another 2 days of great talks and workshops!
Venue
This year's WordCamp Cape Town will again be hosted at the beautiful River Club in Observatory. that you all came to experience and love last year.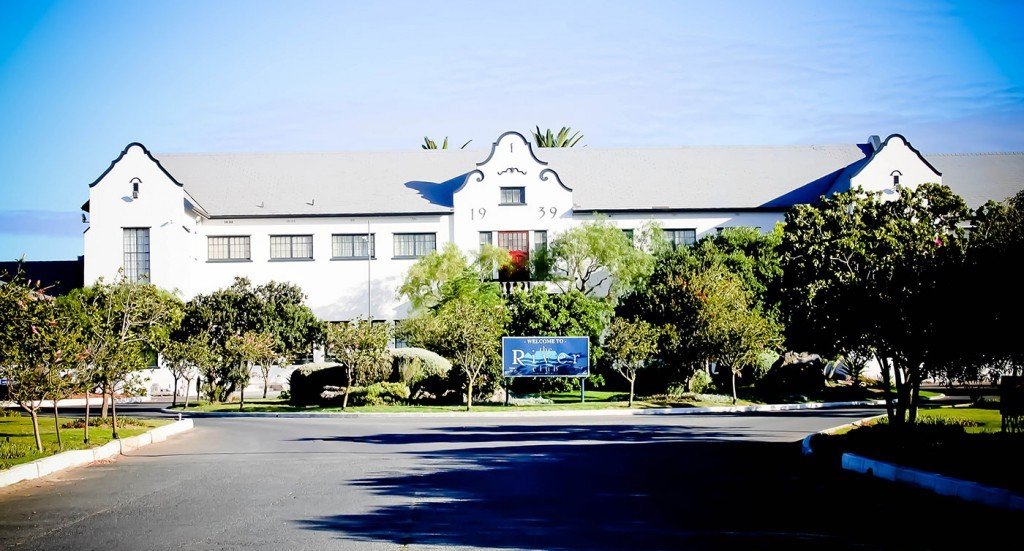 Aside from the luxurious facilities that are laid out perfectly for our needs, the grounds are beautiful with amazing views and they have graciously once again opened up the driving range for us so that we can hit a few balls during the breaks (which should be plenty of fun and lots of laughs if last year was anything to go by).
They also have a supervised children's play area so you can bring your kids along and let them have some fun while you take in the awesome experience on offer at WordCamp.
Schedule
Thursday, 8 September: Workshops
Just like last year, the first day of WordCamp Cape Town will be highly practical 60-minute workshops. For these workshops, attendees will all be seated at tables with a chance to use their own laptops to learn about useful tools and gain practical lessons from this year's instructors.
This time around workshops are separated into three tracks – for Users, Intermediate Developers, and Advanced Developers.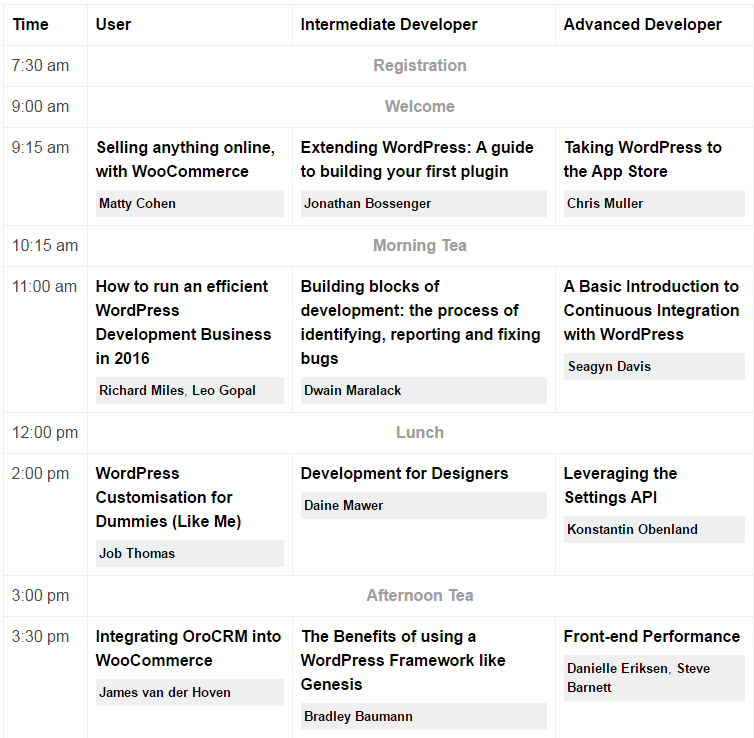 Friday, 9 September
The second day of WordCamp Cape Town will be a single track of regular sessions designed to give you the inspiration to build your life and business around WordPress.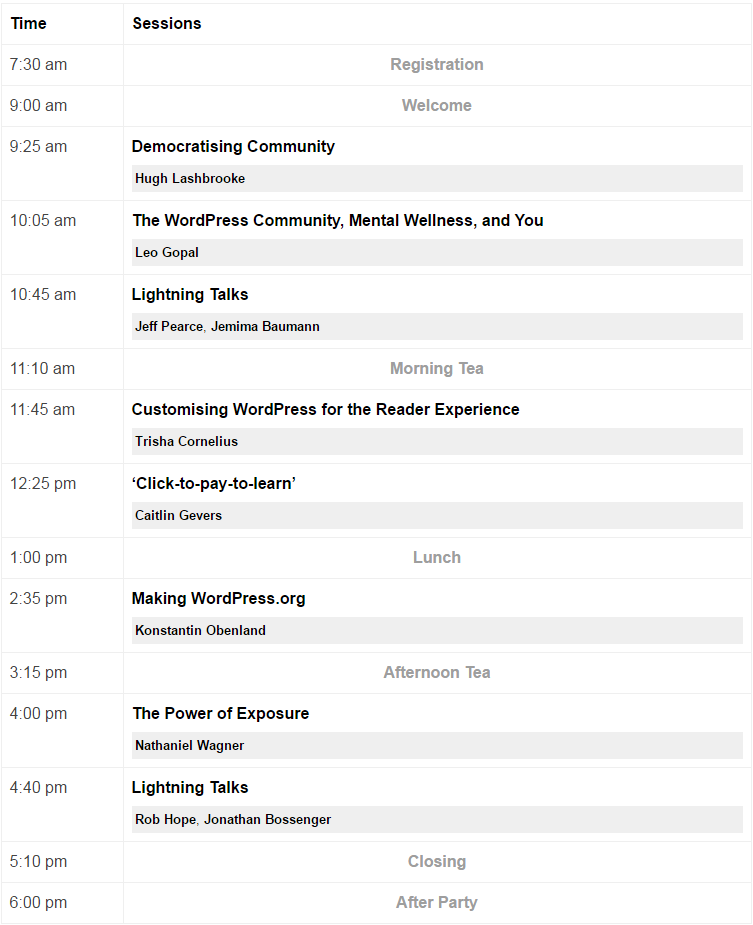 Sessions
Organizers note: You can enter content for this page in the Sessions menu item in the sidebar.
Customising WordPress for the Reader Experience
Democratising Community
'Click-to-pay-to-learn'
Lightning Talks
Rob Hope
Why all you need is One Page for your next project with WordPress
In this talk, I will look at how it's often better to tell your story in One Page opposed to a multiple-page website. Focus on simplicity, declutter the interface and get results. We need to understand in this day and age attention spans are depleting online. We need to get straight to the point. I'll throw in some stats about One Page trends, popular WordPress themes and plugins. I'm also going to throw in a coupon for a free (usually $20) private website video review by me, exclusive to WordCamp attendees.
Jonathan Bossenger
The ball is in your court: how you can contribute to open source projects.
More often than not the average WordPress user doesn't understand the core principles behind the idea of open source software like WordPress. This often leads to misdirected frustration by users at what is seen as a lack of product support. The talk will look at the realities of an open source project and how you can get involved and help make a difference.
The Power of Exposure
Making WordPress.org
The WordPress Community, Mental Wellness, and You
Lightning Talks
Jeff Pearce
WordPress Futures
Whats coming next in core, cool projects, and future innovations for the industry.
Jemima Baumann
Do's and Don'ts For Improving Client/Developer Relations
This lightning talk is going to highlight a few useful tips and suggestions to a)avoid some common mistakes developers make with clients, and b)set better standards to improve client/developer relationships.
Front-end Performance
The Benefits of using a WordPress Framework like Genesis
A Basic Introduction to Continuous Integration with WordPress
Leveraging the Settings API
WordPress Customisation for Dummies (Like Me)
Integrating OroCRM into WooCommerce
Development for Designers
How to run an efficient WordPress Development Business in
Taking WordPress to the App Store
Extending WordPress: A guide to building your first plugin
Selling anything online, with WooCommerce