WordPress 4.0 "Benny" Is Available for Download
The widely-talked WordPress 4.0 verions, named "Benny" in the honor of jazz musician & band leader Benny Goodman, is now available for download. This update brings you a smoother writing and management experience. And, it should be the most significant update in the years.
WordPress 4.0 "Benny"  New Features:
Gracefully manage the media
Browse the files you upload in the beautiful, endless grid. No matter how many media files you want to view or edit, new details for preview can make this process extremely quick.

Manage embedded video
Paste the YouTube URL in a blank line, it will magically become embedded video. Now try it with a tweeter. Yes – embedding now becomes a visual experience. Editor now are able to show the true embedded content preview, saving your time, and also increase your self-confidence.
WordPress 4.0 adds support for a number of default services - you can now embed video from CollegeHumor's, playlists from YouTube and lectures from the TED.
Improved Writing Experience
Focusing on your content, writing and editing has now become smoother and more immersive. When you are writing, the editor will automatically expand to fit your content, and to ensure that formatting tools are always available.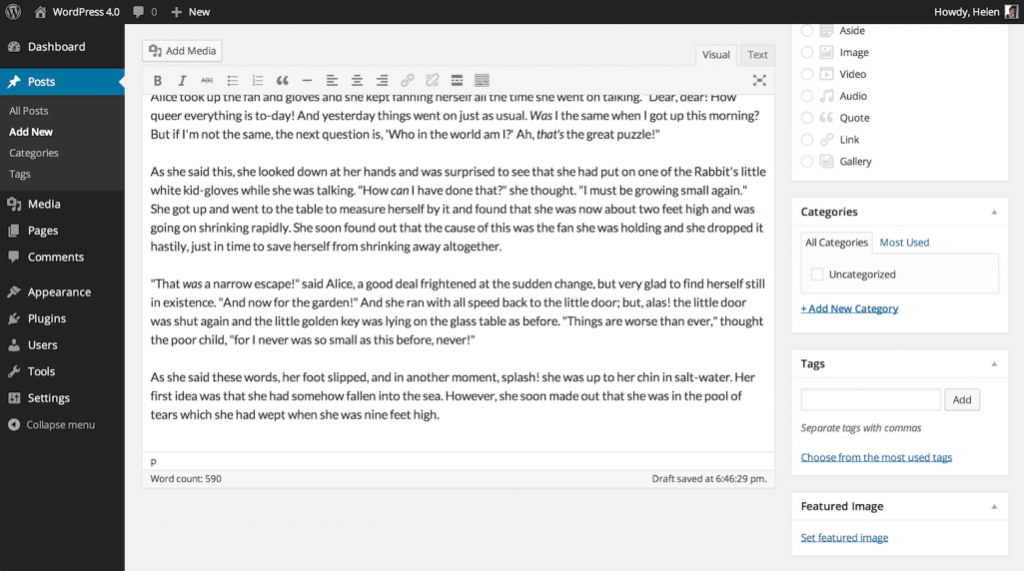 Find the right plugins
WordPress plugin directory now has more than 30,000 free and open-source plug-ins. WordPress 4.0, improved search conditions and visual experience so you can find the right plug-ins much easier.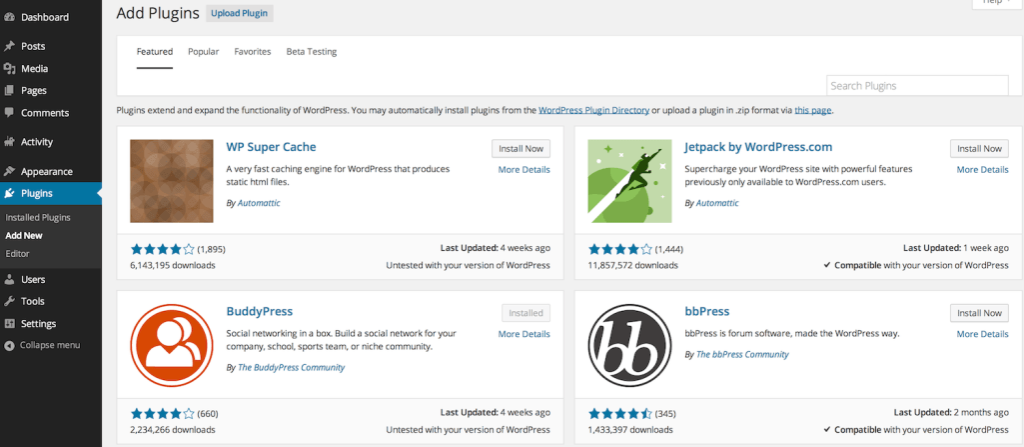 Updating WordPress does not change anything in your WordPress themes; so, do not worry about losing data when you update the WordPress.