Best WordPress Slider Plugins
Sliders are mainly used for highlighting important content and load multiple images or videos on website when visitors load up your homepage. Slider allows you to display multiple images, videos and content in a fascinating and attention grabbing way. Presently, there are hundreds of slider plugins available in the WordPress repository. Here I listed the picks of best WordPress slider plugin, with which you can give your website a new professional look.
Must-have features
Responsive on tablets and smartphones
Smooth animated effects
Parallax layers
Quick image uploading
Stylish fonts and buttons
Plugins
Cyclone Slider 2


Cyclone Slider 2 — a free option — includes a drag and drop interface for even the most inexperienced designers. The responsive slide system works so that every independent slider is unique, pulling from templates and helping designers create something different every time. Transition effects are customizable for individual slides so that you can have a new animation for every slide in your sequence.
With the ability to display an unlimited number of sliders anywhere on your site, the Cyclone Slider 2 plugin offers a powerful free alternative to the premium slider options. I particularly enjoy that this plugin supports videos, testimonials and custom HTML, building on the fact that Cyclone is designed for ultimate customization.
Dynamic Content Gallery


This plugin creates a dynamic gallery of images for featured content using either the JonDesign SmoothGallery script for mootools, or a custom jQuery script. The plugin creates a dynamic gallery of images for latest or featured posts, pages, categories and custom post type posts.
Easing Slider



The Easing Slider is another free slider plugin, with full responsiveness and bulk image uploading for placing a large amount of images into a single slider. This easy-to-use interface includes a visual editor for customizing some of the more basic styles. Actions and filters are packed into the plugin, and you can always expand the slider functionality with some of the many available extensions.
EasyRotator


The EasyRotator plugin serves as another free slider tool, and its primary advantage lies in its simplicity. Just upload a few videos or photos, click a few buttons and you can view a stylish slider on the front end of your site within seconds.
The plugin comes packaged with 45 flexible templates, making it easy for people at all levels of experience. And with mobile support plus SEO settings, a slider like this works well on any site.
Easy WordPress Parallax Slider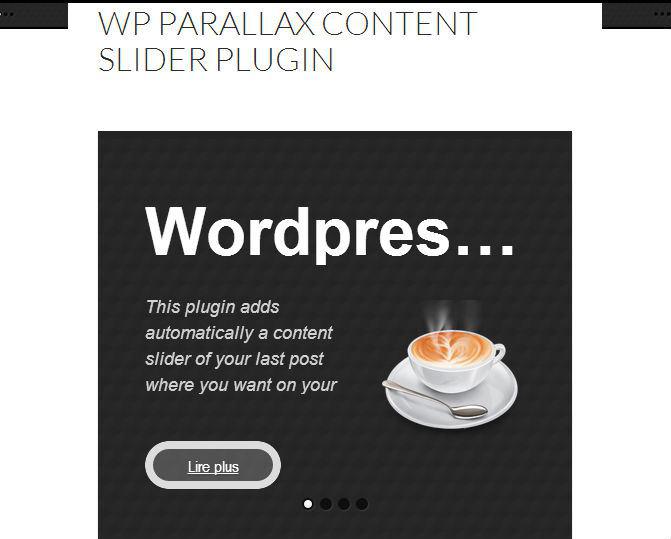 Easy WordPress Parallax Slider is a WordPress plugin with CSS3 and jQuery. You can create an unlimited parallex slider with different settings for each slider as well it supports the shortcode so you can show this anywhere using the shortcode.
FlexSlider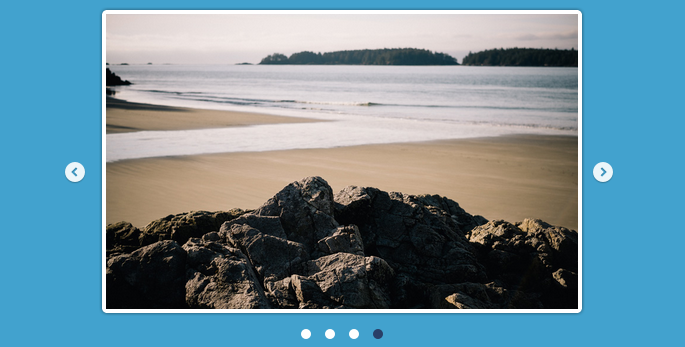 FlexSlider is an awesome, fully responsive jQuery slider toolkit by WooThemes. The plugin features a horizontal/vertical slide, multiple slider support, fade animations, custom navigation options and more.
Genesis Responsive Slider


Genesis Responsive Slider plugin allows you to create a simple responsive slider that displays the featured image, also the title and excerpt from each post. The plugin options for the maximum dimensions of your slideshow that allows you to choose to display posts or pages and what category to pull from as well as the specific post IDs of the posts you want to display. It also includes the next/previous arrows and a pager along with the option to turn both on or off. Finally, it is its ability to be placed into a widget area.
LayerSlider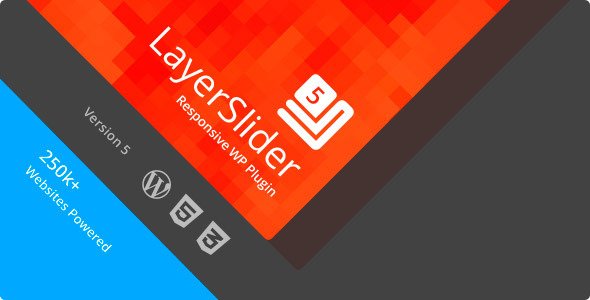 The LayerSlider plugin is $17 (and is the other premium slider packaged with Total)– but it doesn't only offer sliders. You're also able to add image galleries and slideshows, forging the ideal multimedia experience.
The plugin provides over 200 2D and 3D transitions, and you can build your own custom transitions with the slide editor. A powerful drag-and-drop editor comes with the plugin for seeing real-time previews, as well as importing, exporting and moving components in a timeline view.
You can even generate dynamic sliders that connect to your WordPress posts and pages. This enables you to send folks to your most enticing content without much work on your end. With over 13 skins to choose from, the opportunities for branding your website and making it look different from the other people who buy this plugin are endless.
The slider is also SEO friendly. This gives you a step ahead of the competition, since not too many folks know how to optimize their sliders.
LenSlider

For a free plugin, Len Slider is a solid package. Not only can you create sliders for images, you can also feature posts, pages and categories.
There are five default skins and a range of options for positioning your slider, setting its width and height and including thumbnails.
Meta Slider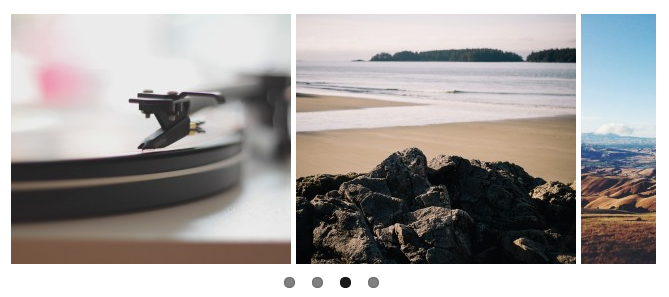 Meta Slider is by far the most popular slider available for WordPress, with a massive 467,707 downloads to date.
It comes with four jQuery sliders –Nivo Slider (responsive, 16 transition effects, four themes), Coin Slider (four transition effects), Flex Slider 2 (responsive, two transition effects, carousel mode), Responsive Slides (responsive, fade effect only).
Creating a new slider is simple – add your image, select which slider you want to use and the plugin will spit out a shortcode you can insert anywhere in your site.
There's also a pro version of this plugin if you want to pay money for more features.
Posts Slider


As the name suggests, Posts Slider allows you to display your posts in a slider. Upon activation the plugin has all colors set to black, so you may just see a black box when you insert the slider shortcode. You will have to change the colors and play around with the slider settings to get it right.
Promotion Slider


Promotion slider is a highly-customizable jQuery slider that makes it easy to insert a simple slideshow, implement multiple rotating ad zones, on a webpage. It makes you are in complete control of what shows on the slider as well what shows on your promotion pages and how it all works. The options page and straight-forward shortcodes provide great flexibility to the average user, although power users can take advantage of special actions and filters built into the plugin to add their own customizations.
SlideDeck 2 Lite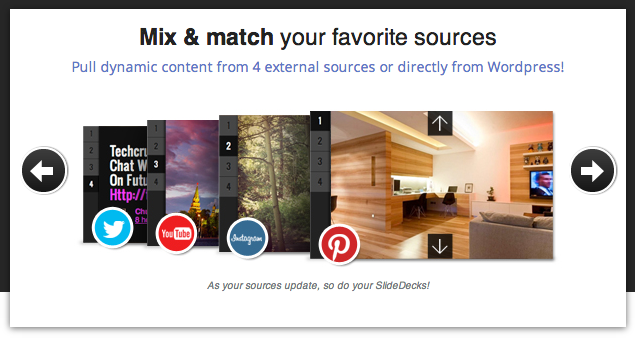 SlideDeck is a popular and comprehensive plugin that offers advanced functionality if you're after a feature-packed slider. This lite version doesn't include the full set of 14 content sources, like Facebook, NexGEN and Gallery that are available in the premium version.
The lite version is still feature-packed, allowing you to  easily create sliders out of any content, including images, posts and videos.
Slider Revolution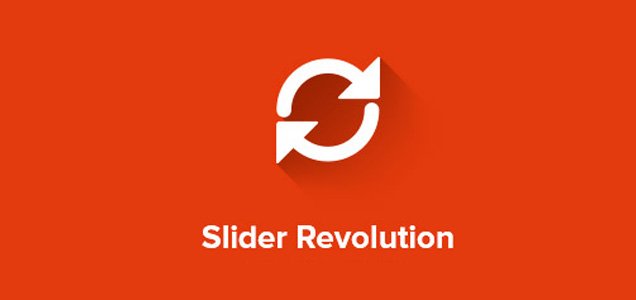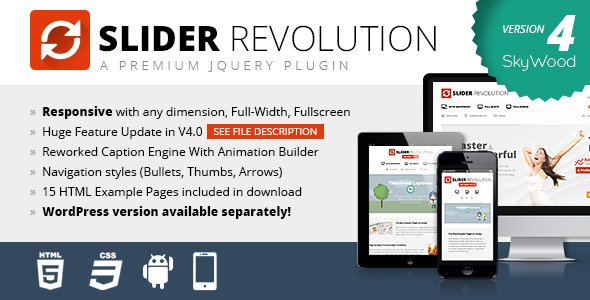 The Slider Revolution plugin is one of the most popular slider plugins on the market — and justifiably so (it's even one of the two premium slider plugins included with Total). It provides stylish, full-width sliders that are extremely responsive. You can implement the slider on any website since it looks remarkable on any device.
The plugin also comes prepackaged with animation loops, ensuring that your customers aren't left with a frozen slider if they linger on your homepage for a while.
Slider Revolution's parallax layers are fantastic, and the timeline view slide editor displays an intuitive outline of how your images are going to show up on the slider. Besides all of that, the plugin provides a drag-and-drop editor that enables beginner webmasters to produce professional media sliders. It's a slider plugin that's packed with goodies, from multilingual support to full-screen YouTube and Vimeo video support.
Smooth Slider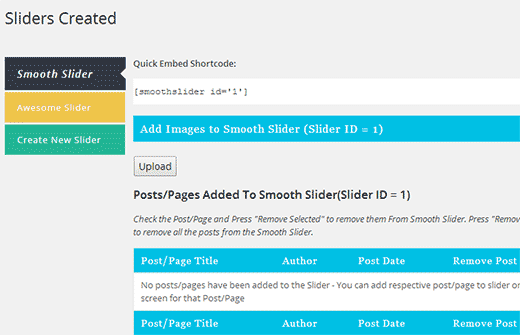 The Smooth Slider's developers claim that you can implement a stunning slider, with links to recent or featured posts, within just 50 seconds. That's a tall task, but it seems to be completely true. The interface is rather simple to use, and there really aren't many buttons or settings to wrap your head around. This is another one of the free slider plugin choices, and it's fully responsive.
The slideshows you create are search engine optimized for bringing new people to your site, and the Settings panel provides full control over the way your sliders look on the front end. I particularly like that the free plugin comes with six transition effects, which is more than some of the less appealing premium slider plugins (we didn't include any of those on this list).
The key to this plugin is that you don't need any coding knowledge to make something look professional. Slides can be placed or removed in a single click — just go to the Sliders admin panel. It's a neat option well worth checking out.
Soliloquy Lite

Soliloquy is one of the more well-known sliders out there and for good reason – it's simple to set up, you don't need to download flash software to create and upload sliders or mess around with the settings. It just works.
After you've added your images, select your slider size, slider speed and hit "publish." Then you'll need to copy the resulting shortcode onto any page or post where you want the slider displayed.
While this is a lite version, it still comes with enough features to make it worth trying out.
vSlider Multi Image Slider for WordPress


vSlider allows you to display an unlimited number of image sliders on your site. You can insert sliders into your site either with shortcode, an inbuilt widget or by using it as a function in your theme.
WordPress Content Slide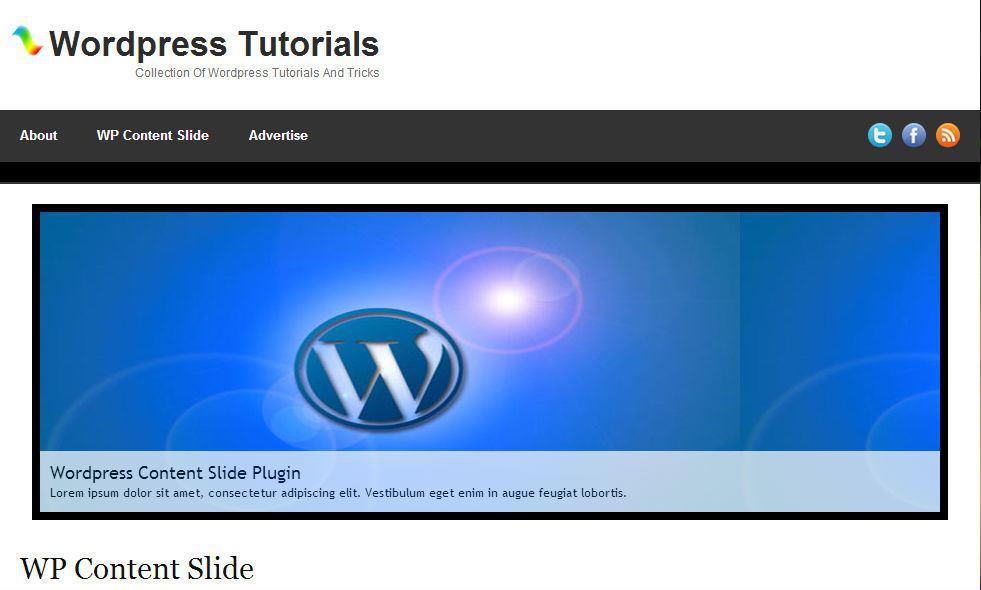 Content Slide is used to create fully customizable jQuery fading image slideshow anywhere within your WordPress site. This plugin options include slideshow style, size, color and more.
WP Parallax Content Slider Plugin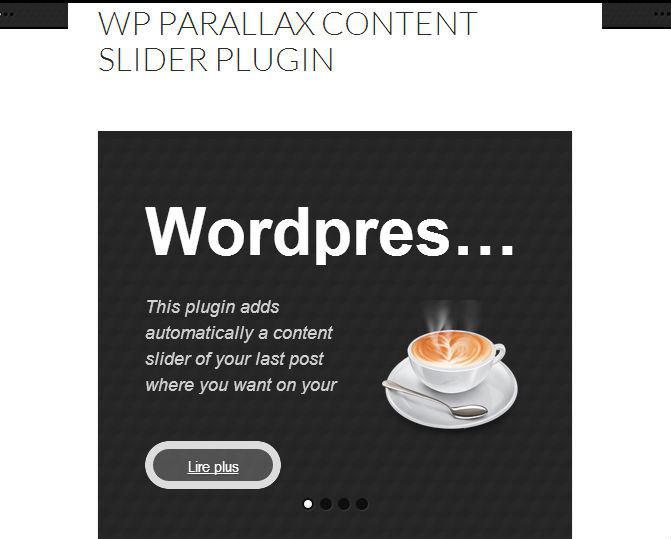 WP Parallax is a customizable JQuery content slider plugin which adds automatically a content slider of your last posts where you want on your WordPress blog or website, with CSS3 animations and parallax effects.
Conclusion
The ideal slider displays what your company does and it grabs user attention to push them toward your most important content. You can link to your top blog posts or even send people to seasonal specials in your online store.
Whatever you use your slider for, take a look at the best WordPress sliders we've mentioned here and consider implementing one on your own site.