Magee Shortcodes—With All Your Needs
About
A shortcode is a WordPress-specific code that lets you do nifty things with very little effort. Shortcodes can embed files or create objects that would normally require lots of complicated, ugly code in just one line.
Overview
Magee Shortcodes is WordPress plugin that provides a pack of shortcodes. With Magee Shortcodes, you can easily create accordion, buttons, boxes, columns, social and much more. They allow you to create so many different page layouts. You could quickly and easily built your own custom pages using all the various shortcodes that Magee Shortcodes includes.

Shortcode List
Accordion
Alert
Button
Column
Custom Box
Countdowns
Counter
Divider
Dropcap
Feature Box
Flip Box
Highlight
List
Modal
Popover
Tooltip
Person
Promo Box
Scocial
Tab
Testimonial
Progress
Piechart
Timeline
Panel
Section
Key Features
Shortcode Generator
Modern design
Fully responsive
Developed with Bootstrap 3
Built with HTML5+CSS3
Font Awesome Icons
Custom CSS
Works with any theme
Easily extendable
Requirements— WordPress 4.0+ PHP 5.2+
Installation
As the plugin is free, you get two ways to install it:
Method 1. Download from WordPress.Org
 In your dashboard, go to plugins, click on Add new, search magee shortcodes.
When magee shortcodes appears, click Install button, then the WordPress will start downloading the plugin.
 Active the plugin.
Method 2. Download from Mageewp
 Go to plugins in the Dashboard
 Click on the Add New button
 Click on the Upload link
 Select the magee shortcodes.zip file
 Click Install Now
 Hit the Active to active the plugin after it is successfully uploaded
Now,enjoy it!
In your dashboard, go to pages/posts, click on Add new, and you can find magee shortcodes appeared in the editer toolbar.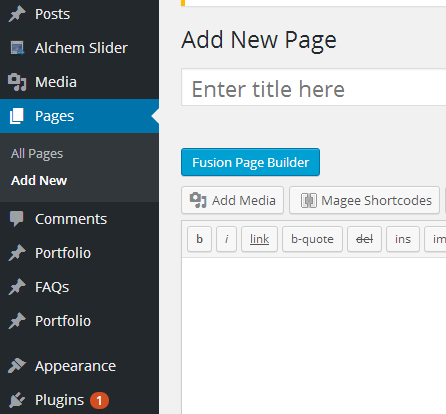 Click on it.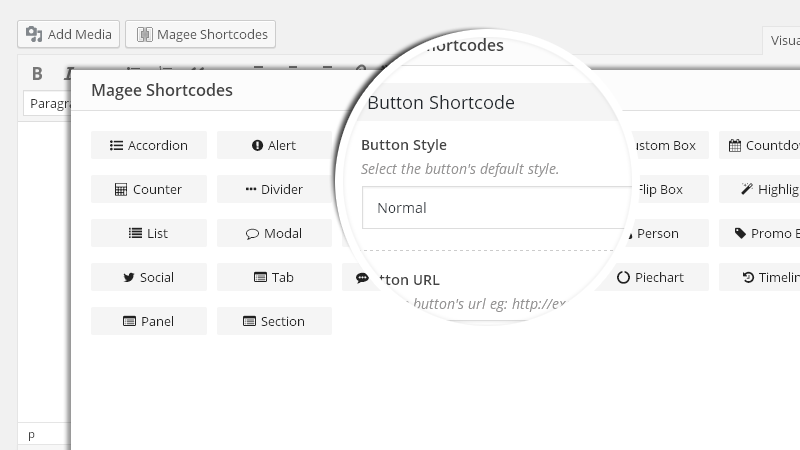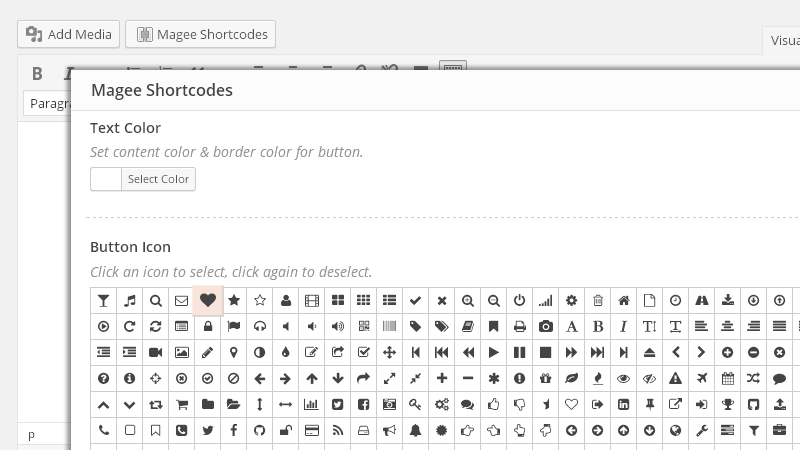 Feel free to build your own custom pages and posts!