WordCamp Cape Town will be held on 10 & 11 September at the River Club.
Schedule
This year's WordCamp Cape Town is running over two days. The first day will be practical workshops to help you develop specific skills in your daily life, and the second will be the regular sessions that you all know and love. The workshops are split up into two separate tracks, with one focussed on the non-technical side of things and the other catering specifically for developers.
Your ticket purchase covers both days as well as the after party, so one you've booked then all you need to do is arrive for registration and enjoy yourself.
Thursday 10 September – Workshops
Friday 11 September – Sessions
Speakers
Brent van Rensburg
Web Engineer at 10up
Brent is a Web Engineer for 10up and has been building top notch web solutions for years, leveraging WordPress as a CMS. Before working for 10up, Brent developed successful websites and campaigns for top advertising agencies across Africa, worked on amazing projects for charity and developed successful WooCommerce extensions
Bruce Lunnis
Operations Director at Code Like Clockwork
Bruce has spent over 10 years working in many facets of the IT industry from network administration, computer training, technical support & software development to departmental management. Over the years his passions & expertise shifted from developing software & websites to managing people, projects & operations.
Bruce's love affair with WordPress started in after migrating from Joomla, and has gone from strength to strength. Above all he enjoys solving problems & finding innovative ways to improve the digital quality of life in Africa.
Drew Jaynes
Platform Engineer at 10up
Drew Jaynes is a WordPress docs committer and recently led the 4.2 release. He lives and works in Denver, Colorado as a Platform Engineer at 10up, a distributed digital agency. 10up donates 100 percent of Drew's time to contributing back to core and the community.
Hugh Lashbrooke
Woo Community Engagement Manager at Automattic
Hugh has been working with WordPress for a good few years now and has totally fallen in love with it. At WooThemes he takes care of the team's relationship with the rest of the WordPress community and tries his hardest to instil a sense of community passion in everyone he works with.
Jeff Pearce
Woo Developer at Automattic
Most know me as Jeffikus. I'm a senior developer at WooThemes at Automattic where I focus on PHP and JQuery. I work in Team X, focussing on our wordpress.org plugins, as well as leading development of FlexSlider. I love to dabble in JavaScript mobile development, specifically the Ionic Framework!
Jenny Wong
Community Engineer at Human Made
Jenny is a Community Engineer at Human Made. Her love for development goes beyond the screen & is an advocate for both the PHP and WordPress communities. You can usually find her loudly cheering people on to share knowledge & contribute back to their communities.
Job Thomas
Woo Education Vanguard at Automattic
Hallo! I'm a Belgian living in Cape Town with a passion for education, training and WordPress, trying to combine the three at WooThemes. In my spare time I run an e-zine called CULTURESHOCK, and enjoy movies, music, photography, reading, travelling, good food and (Belgian) beer.
Joel Bronkowski
Woo Business Development Manager at Automattic
After living in the same 10km for the first 23 years of his life, Joel Bronkowski decided to take on a new adventure and help launch a non-profit in Cape Town, South Africa. Towing the line most of his life between non profit and the business world Joel is now enjoying the entrepreneurial challenge of pioneering WooCommerce partnerships with global ecommerce services and the developer community. He is currently working nomadically in following his wife around the world as she gets experience in the field of museum studies, currently living in Washington DC.
Justin Sainton
Founder, WP eCommerce/BeachPress/Zao
Justin Sainton is the founder of Zao, an agency based near Portland, Oregon. As a core contributor to WordPress and lead developer for the WP eCommerce project, Justin believes passionately in the philosophy of open source software. Working exclusively with WordPress and an array of other open-source technologies, Justin and Zao have provided creative and effective solutions for a wide variety of companies and associations ranging from Amazon to PayPal to Pitney Bowes. When not building the Zao empire or spending time with his beautiful wife and three incredible kids, Justin can be found enjoying the best espresso in Portland.
Leo Gopal
Head of Development at Net Media Planet
Leo is the Senior Developer at Net Media Planet, a WordPress oriented digital Agency in Cape Town. Here he specialises in creating poetic code with a beautiful orchestra of developers. In his spare time he specialises in social psychology and enjoys how people work.
Marc Perel
CTO of Obox Themes
Marc has been a coder since leaving school. In '09 Marc co-founded Obox themes and more recently created the free site builder called Layers.
Marcela Ospina
Customer experience consultant at BSG
Marcela Ospina Salcedo grew up in Colombia and studied anthropology. She had no idea that her studies into human behaviour would one day serve her well as a customer experience specialist, understanding a very special kind of Homo Sapien – technology users.
Marcela finds herself at the fascinating intersection between humans and technology– between insights and factual knowledge. She believes that those who successfully bridge the intricacies of technology with the complexities of human behaviour have a competitive advantage. In a world where technology propels our race forward at a mind-numbing pace, Marcela pauses to observe culture. Having spent over 12 years understanding what drives human behaviour, Marcela continues to seal the divide between anthropology and business through in-depth analysis and real-life observations.
Mark Forrester
Co-founder of WooThemes
Mark is a proud co-founder of WooThemes. Over the last 6 years their business has grown from a team of 3 passionate theme designers, to a distributed team of 40+ staff developing WordPress's most popular eCommerce plugin.
Mark is also an amateur dad, avid sports fan, photographer and digital designer.
Nick Pentreath
Co-founder at Graphflow
Nick is a co-founder of Graphflow, a machine learning company focused on recommendations and customer intelligence products for WooCommerce. Nick has a background in financial markets, machine learning and software development. He has worked at Goldman Sachs and as a research scientist at online ad targeting startup Cognitive Match in London, and led the Data Science and Analytics team at Mxit, Africa's largest social network. He is passionate about combining commercial focus with machine learning and cutting-edge technology to build intelligent systems that learn from data to add value to the bottom line.
Pippin Williamson
Plugin Developer & Founder of Easy Digital Downloads
Pippin is a WordPress plugin Developer and founder of numerous plugins. WordPress is his passion, and is constantly striving to make himself better, and hopefully, help out a few people along the way. He posts daily tips and tricks, as well as weekly plugins for free downloads and likes to travel around the United States to give presentations at WordCamps and similar events about WordPress plugin development.
Praveen Selvasekaran
WooCommerce Ninja at Automattic
I am Praveen, WordPress enthusiast living in Bangalore, India. After years of playing with WordPress while being employed in companies like HP, Fidelity Investment and IBM I decided to seek a career in WordPress and thus took a plunge. I started freelancing and this furthered the journey down the rabbit hole of developing themes, plugins and stores. Eventually I started working on WooCommerce full time with a specialization on Payment gateways. Currently I work with Automattic in the WooCommerce team. My hobbies include Reading and Learning.
Roslyn Lavery
Business Development Manager at PayFast
Roslyn is currently Business Development Manager at PayFast, a third party online payment provider in South Africa. She has been working with WooCommerce since the day it was launched and continues to be a strong supporter.
Her passions include continuously learning and sharing with a special interest in eCommerce, payments, finance, and growth (business or personal). Adding some variation to her week, you will otherwise find her running, hiking, dancing or playing the tenor drum.
Warren Holmes
Woo CMO at Automattic
Warren is CMO at WooThemes. He's helped grow their leading product, WooCommerce, into the world's most popular eCommerce platform, and is a voracious reader. With an engineering background, he leads Woo's marketing team with a focus on growth through the efficient use of technology available, great content and innovation.
Werner van Rooyen
Head of Growth, BitX
Werner advances business development and growth at BitX –a bitcoin company specialising in emerging markets– active in Indonesia, Kenya, Malaysia, Nigeria and South Africa.
His passions are payments, e-commerce, technology, marketing and design: something that he has been fortunate enough to do for nearly a decade on three different continents.
Willem van Zyl
Managing Director / DevOps Lead at Code Like Clockwork
After studying Business Analysis I helped build some of the leading online education services in Southern Africa, with my roles mostly involving IT Operations and Software Development.
Since then I've been involved in management and directorship roles at various companies, and five years ago I started my own web development agency through which I've successfully delivered projects for companies in the retail, book publishing, music publishing, logistics, and legal industries both locally and overseas.
Venue
This year's WordCamp Cape Town will be hosted at the newly renovated River Club in Observatory.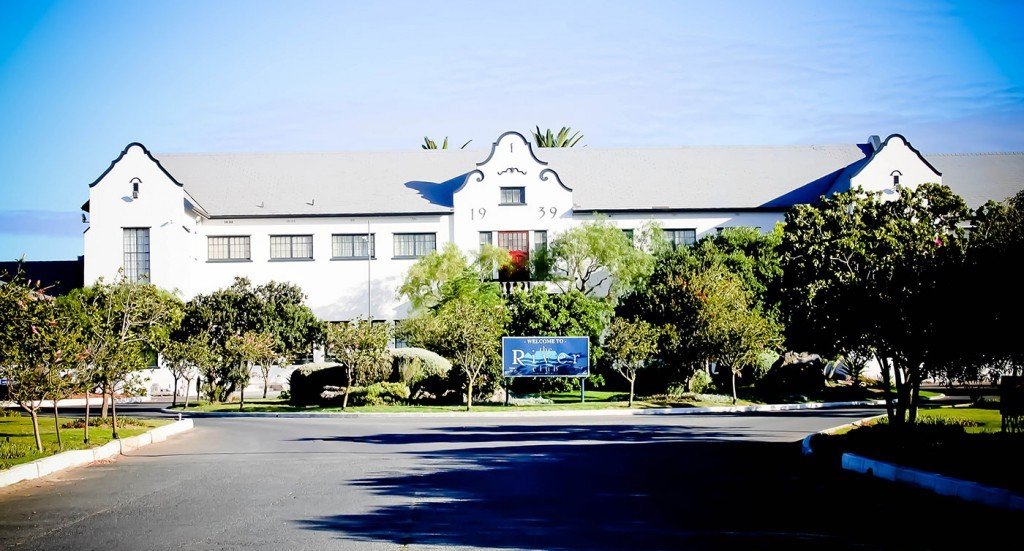 The River Club is, without a doubt, the absolute top conference venue in Cape Town – their recent renovations have created a space that is perfect for WordCamp Cape Town.
Aside from comfortable facilities that are laid out perfectly for our needs, the grounds are beautiful with amazing views. Plus, they have opened up the driving range for attendees so that you can hit a few balls during the breaks (which should be plenty of fun for everyone).
They also have a supervised children's play area so you can bring your kids along and let them have some fun while you take in the awesome experience on offer at WordCamp.
After Party
To make it even better, they are hosting what is sure to be a hugely entertaining after party for everyone to relax and enjoy themselves together. This year, the after party is going to be at the same venue as WordCamp itself in the awesome Slug & Lettuce restaurant & bar.
With plenty of indoor space that opens up onto the beautiful River Club driving range with outside seating, along with excellent food and a fully stocked bar, you're sure to have a great time unwinding and getting to spend some quality time with the rest of the local community. You can even make it more significant and make a point of catching up with any of our esteemed speakers.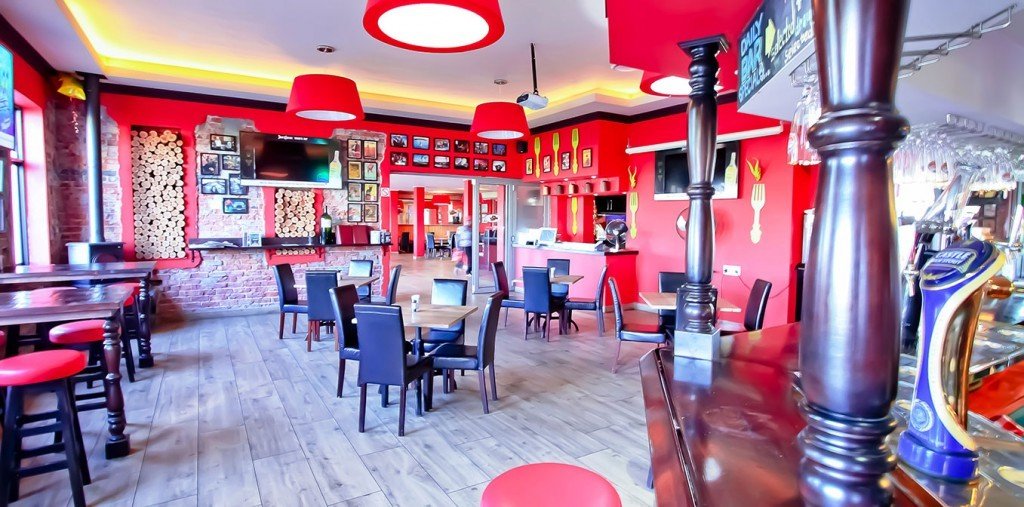 Because WordCamp is happening on a Thursday and Friday this year, the after party is on a Friday night so there's no pesky office to get to the following day. Coupled with the fact that you don't even need to drive anywhere after WordCamp to get to the party, there's no reason not to be there and to stay as late as you like!